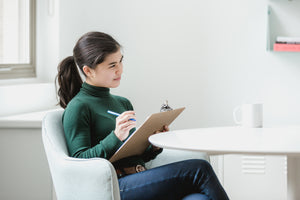 Frequently Asked Questions
Need a hand? We've got you covered!
Get answers to your most common questions with our comprehensive FAQ page. From technical queries to general information, we've got you covered. Browse through the list and find what you're looking for quickly and easily.
You can open an account using our registration form, we will then look to opening your account within 48 Business hours.
Answered by LBW GROUP
We always work on a proforma basis for a customers first order. CAD and credit terms can be offered if agreed with your sales rep.


Answered by LBW Group
Once your Buying Account has been approved, you can use our Brands & Pricing page to look at the excel price list and add your order in the order column. You can then contact your assigned sales rep and provide them with your completed order sheet. They will then be able to assist you with special pricing where available and process your order.
Answered by LBW Group
You will only be able to see prices on our website once you are logged in. You will need to have your account approved before you can login.
Answered by LBW Group
If your order is being delivered to the UK (we have a minimum order value of £5000) delivery will be free. However, if you cannot meet this value, delivery will be £75 +VAT per pallet for the UK and £95 +VAT per pallet for Scotland.

For all other orders your sales rep will be in contact after your order is placed to arrange delivery and give you bespoke price.
Answered by LBW Group
Our warehouse will ideally need 3 days to pick the order, and our hauliers collect the day before delivery.

You may also need to wait for stock to come in, if you have ordered products that are Pre-order.

Taking this into account; once the order has been paid for and is all in stock, delivery can be expected within 5 working days – however it is important to note that this can vary depending on our haulier's availability and the size of the order; larger orders may take longer to pick. We will always aim to get orders delivered as soon as possible.

If you require delivery on a specific date, this needs to be stated upon order placement to ensure that we are aware of this and we can get the order ready in time. The customer will also need to ensure payment is made in order for us to release the stock for the required delivery date.
Answered by LBW Group
Our logistics team will send you an invoice and DGN (if possible) and packing list, and then you can arrange collection with your frieghter forwarder. Please note all collections are in an Incoterms Ex Works basis.

Our warehouse opening times are 9am – 3.30pm Monday to Friday.
Answered by LBW Group